Lawyer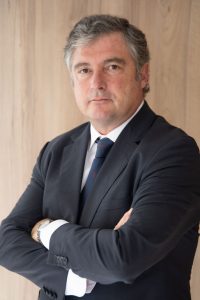 Education:
Law graduate at Barcelona University (1989).
Course on corporations and tax specialists at Abat Oliba University (1991).
Course on urban leases at the Barcelona Bar Association (1999).
Course on Corporate Law at the Barcelona Bar Association (2001).
Course on Company Law at the CEF (2003).
Seminar on related-party transactions at the CEF (2009).
Practice Areas:
Civil Law, Commercial and Corporate, Procedural and Tax.
Specialised in advising on SMEs organisation and on corporate crisis situations, he holds an advisory role on several boards of directors and is an external consultant to a number of financial institutions.
He is also highly experienced in family law, inheritance and succession law, as well as commercial contracts, local tax systems regarding which he has given lectures for finance and real estate companies.
Professional experience:
In 1990 he started his career with Bufete Torralba.
In 1992 he joined the legal department of Gestetner/Nashua (currently Ricoh España) while keeping up his own practice until 1998.
Founder of TBVQ Abogados, he has been providing legal and tax advice to companies and individuals since 1998.
Languages:
English, Catalan and Spanish.