Lawyer and Economist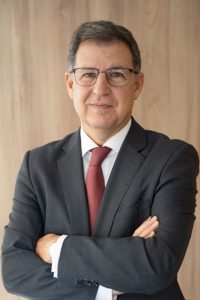 Education:
Law Graduate at Universitat Abat Oliba CEU (2009).
Graduate in Business Studies at University of Barcelona (1990).
Master's in Financial Management at EAE Business School (1991).
Master in Tax Advice at CEF Centro de Estudios Financieros (2000).
Practice areas:
Tax.
Personal and corporate tax. Inheritance Planning. Wealth planning for family businesses. Tax advice for not for profit organisations (Tax, annual accounts, inheritance and legacies, etc.).
Professional Experience:
Manager of the Sabadell de Interagentes delegation, integrated into the International Brokers group in 1990.
In 1993, he joined the tax department of BTS & Asociados, corporate advisors.
Founding partner of TBVQ Abogados, he has been delivering legal and tax advice to a great number of companies and individuals since 1998.
From 2010 to 2012 he combined his work as a lawyer with that of lecturer of accounting at ESADE Law School.
Member of the Board of Trustees and Managing Board of a number of foundations and associations and external advisor to a number of non-profit organisations.
Member of the Board of the Childhood Section of the Barcelona Bar Association and member of the tax advisors' commissions of the Catalan Economists Association and of the Bar Association.
He has also taught real estate taxation and has spoken on tax and childhood at several conferences for the Bar Association.
Contributor before several commissions of the Parliament of Catalonia for the drafting of the Law on Social Benefits, Book II of the Catalan Civil Code and for the Law on rights and opportunities for children and adolescents.
Speaker before the Spanish Senate's Special Commission on national adoption and other related matters.
Languages:
Spanish and Catalan