Lawyer and Doctor of Law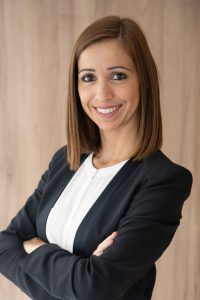 Education:
Degree in Law with the Rovira i Virgili University (2010).
Doctor of Law (2014).
Practice Areas:
Civil Procedural Law, Criminal Procedural Law, Law of evidence, Judicial enforcement.
Professional Experience:
Founding partner of LitiGest Consultores, S.L. (2017), the first social sciences and legal spin-off of the Rovira i Virgili University, which has received a number of awards, among which the "Premio Empresa Tarragona Impulsa 2017", to the best business idea, and the "Premio Tarragona Open Future 2018" to the best start-up business.
Senior Lecturer of Procedural Law with the Department of Private, Procedural and Financial Law at the Rovira i Virgili University since 2010. Doctor of Law with an international commendation with the same University (2014), Outstanding Doctorate Award (2015). She has taken part in a number of national and international investigation projects and is currently a member of the "Hacia una nueva regulación de pericia judicial" ("Toward a new legal expert regulation") R+D Investigation Project granted by the Ministry for Economy and Competitivity, and of the Consolidated Investigation Group "Evidence Law", granted by the Agència d'Ajuts Universitaris i de Recerca of the Generalitat de Catalunya. She has further received a number of grants and subsidies, among which from the Department of Justice of the Catalan Government to carry out a study on private civil enforcement. She has published on civil enforcement and evidence in civil and criminal law. She is also a regular contributor to national and international congresses and seminars, both as speaker and organiser. She has taken part in several research placements abroad, three at Oxford University, England (2012, 2015 and 2019) and one at Università degli studi di Bologna, Italy (2013).
Languages:
Italian, English, Catalan and Spanish.